About ESDI
Electronic Systems Design, Inc. (ESDI) consists of a small group of experienced electronics professionals, specializing in the design and manufacture of cost effective and highly reliable Custom Electronic Products. Our areas of expertise include: automation & process controls, motion & motor controls, analog & digital instrumentation, power supplies, and automatic test equipment.
Recently, ESDI has developed a line of Water Process Control Boards for Reverse Osmosis Water Purification Systems and Water Vending Machines. Being active in this industry for many years, ESDI has stepped up to the plate to offer manufacturers electronic control boards with outstanding features that are reliable, easy to use, and very cost effective.
All of our products are thoroughly tested prior to shipment, and are warranted to be free from defects in materials and workmanship for a period of Two years.
Our Mission Statement
ESDI is totally committed to quality. Our management and employees are committed to providing our customers with outstanding, standards-compliant products and services. ESDI aims for zero defects in manufacturing and builds quality and reliability into its products and services through excellence in design and workmanship, as well as a continual drive for improvement.
ESDI Founder and President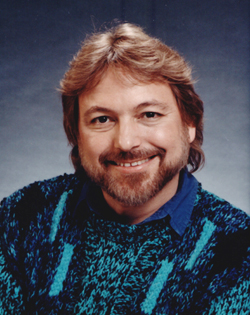 Michael A. Stern has more than 40 years experience in electronic systems design, engineering, research, and development. Since founding ESDI more than two decades ago, he has led the company's engineers in creating new products and systems for hundreds of clients. Industries served include electronics, computer hardware/software, aerospace, defense, energy, and industrial equipment manufacturers.
Prior to founding ESDI, Mr. Stern held project engineering and management positions with Instrumentation Technology Corp., Litton Industries, and Redcor Corp.